Did you know that a recent survey found that 22% of first time home buyers give up there search because the market is too competitive? In some ways buying a home is like starting a business. The uncertainty and fear of failure can be intimidating. But there are many resources out there to help first time home buyers do everything from save to finance the purchase of their first home, just like there are for small business start ups. In fact, if you want to buy a house you probably can if you have two years work history and a pulse.
So why doesn't everyone buy a house if it's so easy? You'll find that people who buy their first house share a lot of the same characteristics of entrepreneurs. Home ownership, like running a business, is not for everyone. Being your own boss, just like being your own landlord, means all the responsibility falls on you. If the toilet backs up or the gutters need to be cleaned it's your problem.
1. Entrepreneurs are self-motivated
Your Realtor® will help you find your first house and walk you through the process from start to finish. Some of us go above and beyond. I always invite my clients to call me with questions even after they've moved in! But what buyer's agent cannot do is make you buy a house or tell you which house you should buy. Can I live in the house for you too!? We're guides, coaches, and mentors. Ultimately, it's your life and your decision; no one else can live it for you.
My wife and I bought our first home in 2015 and we were very motivated to become home owners. The housing market crashed years earlier, interest rates were rising, we were a single income household and I was a full time college student. There was a lot to be nervous about, but we figured it out. We worked with a Realtor® and found out we literally had two houses we could choose from when we bought our first house sight unseen. Although there was a lot of anxiety that went with it we never let the fear that we would make a mistake stop us from reaching our goal of homeownership.
The house was in okay shape when we bought it, but we did a lot of work to it over the five years that we owned it. DIY home renovation is not for everyone, in fact I don't think it's for me either, but if you are really motivated to get something done in your life you will figure it out. You will make mistakes, and you will learn from them. I used to think perfectionism was a virtue. I now realize its a paralyzing defect of character that prevents me from ever taking the first step.
Take-away: Entrepreneurs don't waste their time arguing why their business will fail; first time home buyers don't waste their time with reasons they can't buy a home. See also: Willingness to fail.
2. Entrepreneurs know what they don't know
If you are concerned with surprises when buying a house, then *SURPRISE!!* home ownership is not for you. Half the time I walk around my housing cursing about some thing that has broken or malfunctioned. I could focus on the failings of my house to be the best house in the world but I'm still very grateful I'm not cursing to the landlord who may or may not get around to fixing something. Besides, that's my wife's job now!! Kidding aside, I have never lived anywhere as kid, as renter, as homeowner where something didn't go wrong.
Businesses have business expenses; it's the cost of operation. Big ticket items will have to be paid for at some point. HVAC systems and roofs need to be replaced. If you live in any house for long enough you will face a big ticket item. But I choose to think of it this way; I can replace the HVAC early in my ownership of the home and enjoy it while I own the home, or I can someone else's HVAC fail toward the end of my homeownership and pay for the next owner to enjoy it. Do you really think you'll buy a perfect house, and it will be in the same condition 10-20 years later when you sell it without spending any money on it?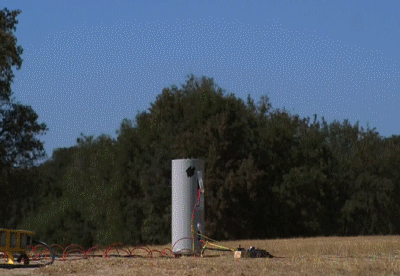 When you buy a house it is important to factor in the repairs and improvements that go into the house while you own it. I have heard 1% of the value of the house as a rule of thumb for repairs; The One Percent Rule. If you buy a house for $200K plan on saving $2,000 each year for repairs and maintenance. One year you might only spend $800 the next you spend $2,6000. The idea is that it should balance itself out and, like an emergency savings account, prevent the unexpected from putting you in a difficult situation.
Take-away: Experienced entrepreneurs make a plan for contingencies; a home owner will do the same.
3. Entrepreneurs are decisive
Buying a home is big investment. A lot of thought goes into starting a business, and the same should be true for buying your first home. But there comes a time where the 'dreaming' ends and the 'action' begins. Why do you want to own a home in the first place? Ask yourself many questions at the beginning of the home search; and make sure those questions have answers before you start making offers!! (I'll have more on this next post!) Entrepreneurs make decisions based on the plan they have mapped out and move onto the next task. It may look like they are going with their gut feelings, but if houses were like buying outfits some people would probably have at least six dozen homes they bought but never lived in once. Probably best to create a checklist and ignore your gut!!
There is a lot of research that has gone into entrepreneurship and leadership to determine what does and does not work. As mentioned earlier, having a plan is actually a good way to avoid decision fatigue or even analysis paralysis. For example meal planning helps with dieting. Organizing your closet prevents you from standing there forever thinking you have nothing to wear. Successful entrepreneurs focus on the important they need to make today and don't exhaust too much energy on the small stuff. Pink toilets and fake-gold fixtures won't stop you from buying the right home. Some house flippers will even take on more serious repairs; Have you seen Bargain Block? Fortune favors the brave!
Take-away: Entrepreneurs know what they want and focus on how to get it.
Buying a home for me is like a business plan. My first house was the start-up house. It provided proof-of-concept and didn't go bankrupt in the first five years!! Now we are in our second house, phase two of the business plan. This is where we scale up and… uh, expand our family size too? More on that another time.